Here you will find detailed examples of a few pieces of work I have done, and collaborated on. Each website has a stated objective, design, development, and programming notes. If you are interested in learning more about what I can do for you or your company, I will be more than happy to meet with you.
Stryker University Website
Objective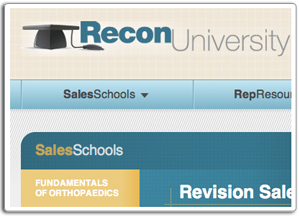 StrykerUniversity.com is a password protected site for Stryker Orthopaedics sales representatives. The main objective of the site is to educate the sales force on all current products and surgical procedures, in order to better sell to orthopaedic surgeons and hospitals. The site needed to be clean, easily updatable by non-web personnel, and easy to navigate for new hires as well as seasoned employees.
Design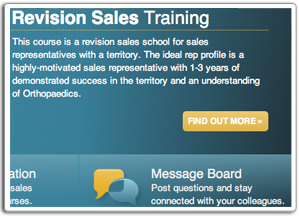 The target goal of the design was to present a clean, modern feel, while still maintaining the Stryker 'brand'. The design needed to be fluid and "color-coded" for each specific school — Recon University, Trauma University, and Joint Preservation University — and maintain the same look-and-feel so users would know they were still in the University, but in a specific school.
Development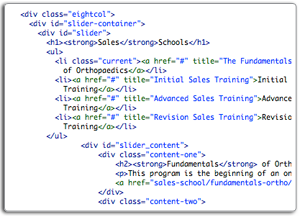 The requirements for this site was to easily be viewable by a mobile device such as an iPad or smart phone. So the site needed to be built in HTML5 using a CSS3 framework for easy scalability. The site also needed to be encoded for viewing in Internet Explorer 7 & 8, primarily because Stryker itself is a .NET company, so all employees are expected to use Microsoft products for their personal computers.
Programming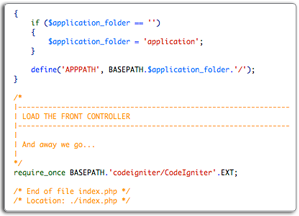 The programming of the site was handled by multiple people each taking on a particular task. GitHub was utilized so that multiple programmers and designers could work on the site simultaneously without overwriting work done by another person. Languages and applications used to create the site are as follows: CSS3, HTML 5, JavaScript (JQuery Tools), Boilerplate, PHP, Moodle Learning Management System (LMS), SharePoint integration for Content Management System (CMS).
Top